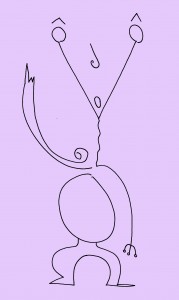 Between complex diagnoses and tests, multiple providers and health insurance limitations, managing one's own health care can feel like an impossible task. Even the best-intentioned doctors don't always have the time or knowledge to provide all the care we need.  In addition, many people feel intimidated by doctors and bewildered by institutionalized medicine.  You don't always know what you need or how to ask for it—or even that you can.
This is where I come in.  As an Advocate I am privileged to do the asking on behalf of my clients.  I work directly with doctors to ensure that they provide the best care they're capable of delivering.
My mission is to free you from the frustration of managing your relationship with the medical bureaucracy.  I make sure that vital instructions don't slip through the cracks so that you can focus your precious energy on what's most important: your healing.
As your Health Care Advocate I will:
♦ work with you to prepare for meetings with health care providers:  fill out the advance paperwork and help you clarify precisely what you want from each doctor, each appointment.
♦ accompany you to medical appointments, take notes, keep the focus on your concerns, ask the difficult questions.
♦ communicate with medical professionals on your behalf:  track down records, conduct research, correspond, follow up on emergent issues.
♦ help you evaluate practitioners and treatment options; suggest approaches you may not be aware of.
♦ make the necessary phone calls to resolve billing and insurance company snafus.
♦ provide logistical and psychological support as you prepare for surgery and recover from it; coordinate complex care.
♦ advocate for you in the event of a medical error. (Outright medical malpractice would of course be handled by a lawyer.  However, in case of errors that do not rise to the level of malpractice, there are other avenues for compensation with which I am experienced.)
Contact me today to find out how I can help you or your loved one get the care they need.
To get started call 510-654-4010 or email me.