For clients who live in in the San Francisco Bay Area, and visitors to it, I offer the combination of wellness practice (we walk) and wellness coaching (we talk).
Would you love to exercise gently in the embrace of nature?  Sign up for sessions held at my roving office in the great outdoors!  From my base in Berkeley, I conduct regularly scheduled Wellness Walks in the beautiful hills of Tilden Regional Park.  Once we assess your fitness level, I will choose a trail that is as gentle or challenging as you like, within the bounds of safety.
During our twice-weekly, year-round Wellness Walks we clear the mind, enliven the body and lift the spirit. Mindful physical movement propels us forward psychologically and helps us embody new insights.
Enjoy companionship, informed discussion and time to process as we meander through redwood groves, oaken hillsides and wildflower-dappled meadows.
By special arrangement I also conduct Wellness Walks on the beaches of San Francisco and Marin County.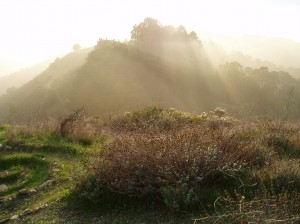 Here's one client describing how she benefited from Wellness Walks:
When my script was selected for the Sundance Theatre Lab, Lisa helped to prepare me physically, mentally and energetically for this major career breakthrough.  During Wellness Walks, over two months, she offered me a range of tools to deal with fear, resistance, unhealthy habits and mental self-sabotage—while helping me get in shape in the most pleasurable way!  Thanks to her coaching, I was able to go to Sundance excited and energized, and to make the most of all that it offered to move to the next stage of success.         —Shailja Patel, Playwright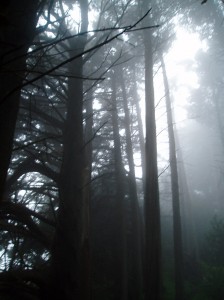 How much better will you feel when you're walking in nature on a regular basis with the support of your Wellness Ally?  Let's find out! Make an appointment today for an introductory Wellness Walk, or show your commitment to yourself by signing up for a series of Wellness Walks.
Now is the perfect time to begin.  Call 510-654-4010 or email me.
Be sure to stay informed with the Wellness Ally Blog. Make friends with the Wellness Ally Facebook page, and follow me on Twitter @Wellness_Ally.